Save time with TurboTax
Using TurboTax can help you prepare and file your taxes with confidence.
Put TurboTax to work for you
Filing your taxes with TurboTax®, the nation's leading tax-preparation software, couldn't be easier.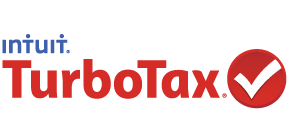 ---
Top questions
Expand all
Collapse all
Easy to use, but what if I still need help?
It's no secret that doing your taxes can be confusing, even with the easiest tax-preparation software. If you have questions as you go along, the following information on the TurboTax website can help you.
Please note that Vanguard can't provide technical support for or answer specific questions about TurboTax products. For tax-related questions, consult a professional tax advisor.
How can I be sure my tax information is safe?
Intuit, makers of the TurboTax products, uses the most advanced technology available to evaluate its software and web-based services to protect your tax information and to make sure your data is handled securely.
Vanguard has no access to your tax information. Generally, tax preparers, such as TurboTax, must obtain your signed consent on paper or electronically before they can disclose your tax return information to anyone or use it for any purpose other than preparing and filing a tax return.
How does TurboTax work?
The software asks simple questions and automatically fills in your answers to guide you through your tax return.
TurboTax checks and rechecks your answers as you go along, looking for errors and missed deductions, helping to eliminate mistakes and potential penalties while maximizing your tax savings.
Math phobia? TurboTax does all the calculations and guarantees them to be 100% accurate. And if you pay an IRS or state penalty or interest because of a TurboTax calculation error, Intuit, makers of TurboTax products, will pay you the penalty and interest.