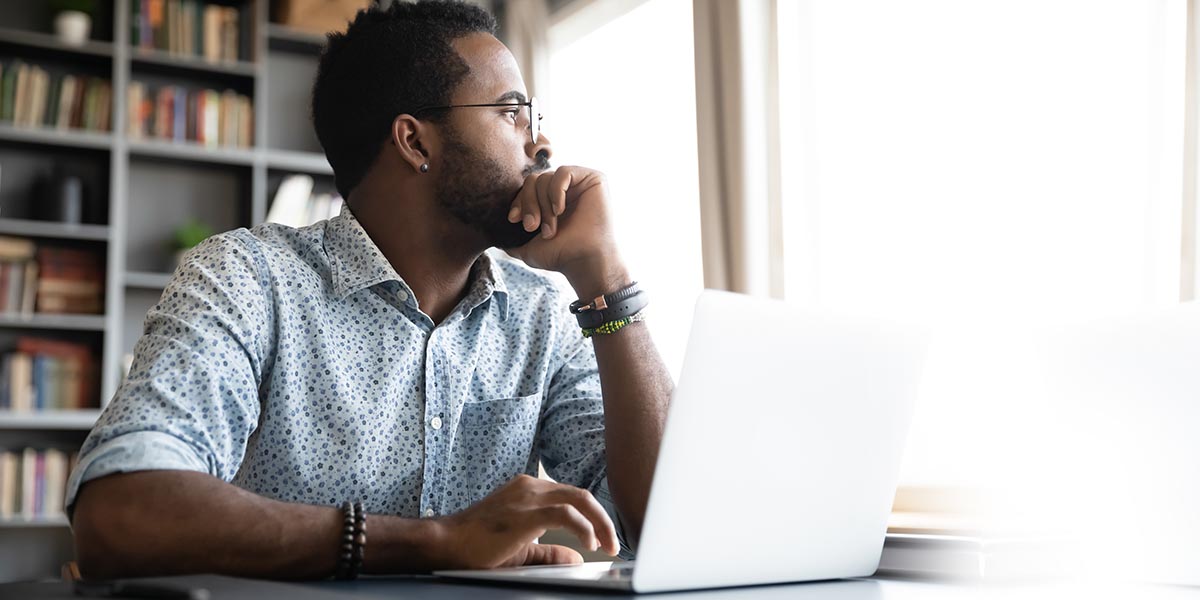 Markets and economy
Municipals rally pauses on headlines of state finances
Despite recent concerns about state and local government finances, Vanguard Head of Municipals Paul Malloy explains why the municipal bond market remains sound.
6 minute read
•
April 24, 2020
Commentary by Paul Malloy, Vanguard Head of Municipals
Municipal yields have moved away from recent lows and credit spreads have widened because of headlines about state and local finances in the economic fallout from the COVID-19 pandemic.
Yet nothing has shaken our belief that the municipal fixed income sector remains sound, despite legitimate revenue shortfalls and market reaction to political positioning as part of the legislative process in Washington. Moreover, we continue to assert that the municipal market now represents an opportunity for many taxable investors in brokerage accounts.
Some reasons for our optimism:

Default rates on investment-grade municipal bonds are historically very low.
While Vanguard believes that the widening of municipal bond credit spreads is related to investor sentiment on the implementation of federal government support in the "phase four" stimulus package being considered by Congress, these concerns are focused on ratings downgrades rather than solvency. Default levels in municipal bonds have been low, and we see no reason for those rates to rise substantially, because a large part of the municipal market is essential services such as state governments, mass transit, and hospitals.
The rulebook for municipal bonds is unlikely to change.
States are not permitted to file for bankruptcy under federal law, and it would take an act of Congress and likely a ruling by the U.S. Supreme Court to change this. Despite the suggestions by some in Washington, there will be little political appetite to allow state bankruptcies, in which judges would have to choose among creditors, pensioners, state employees, and crucial services. The political debate is really about what limits will be placed on any federal aid that may ultimately be sent to the states.
Federal Reserve actions will help.
The Fed's announcement earlier this month of a Municipal Lending Facility, which would offer up to $500 billion in two-year loans to states and certain counties and cities, reaffirms our view that the risk of default among investment-grade municipal bonds remains very low.
In addition to these reasons for optimism, investors in our tax-exempt bonds funds can take comfort in our time-tested process and structure.
Vanguard's tax-exempt bond funds are broadly diversified and focused on high-quality securities.
Our funds invest across a wide range of issuers and sectors, making them less vulnerable to significant changes in any single segment of the municipal bond market. The municipal market also comes with a variety of bonds with different call structures, revenue streams, and terms. Our highly experienced team of over 40 municipal credit analysts, traders, and portfolio managers scrutinizes the risk factors present in the bonds we hold, ensuring that our clients' assets are managed prudently.
Investors should remember that reacting to short-term volatility can harm long-term investment outcomes. By selling when the market is stressed or experiencing bouts of volatility, investors run the risk of destroying long-term value by losing the chance to participate in a market recovery. For example, the broad-market S&P National AMT-Free Municipal Bond Index fell by nearly 11% during the recent market volatility (total return from March 10 through March 20, 2020). But since then, the index has recovered significantly, with a total return of 7.7% (March 23 through April 22, 2020). Investors who sold at or near the bottom would have missed out on the subsequent partial recovery, including the tax-free income generated by municipal bonds. (Past performance is no guarantee of future returns.)
Currently, the yield curve for AAA-rated municipal bonds remains well above that of U.S. Treasury Securities and, for many end clients, represents a tax-adjusted yield comparable to other investment-grade taxable bonds. Hence, the opportunity for favorable tax-exempt income remains.

In summary, investors should stay focused on their long-term investment plans and tune out the noise. Short-term volatility and political jockeying for additional policy support can be a potential distraction to investors. Vanguard encourages investors to remain focused on the things they can control, such as creating clear investment goals, adhering to a strategic asset allocation, minimizing costs, and maintaining a long-term perspective.

All investing is subject to risk, including possible loss of principal.
Diversification does not ensure a profit or protect against a loss.

Bond funds are subject to the risk that an issuer will fail to make payments on time, and that bond prices will decline because of rising interest rates or negative perceptions of an issuer's ability to make payments.

High-yield bonds generally have medium- and lower-range credit-quality ratings and are therefore subject to a higher level of credit risk than bonds with higher credit-quality ratings.

Although the income from a municipal bond fund is generally exempt from federal income taxation, you may owe taxes on any capital gains realized through the fund's trading or through your own redemption of shares. For some investors, a portion of the fund's income may be subject to state and local taxes, as well as to the federal Alternative Minimum Tax.