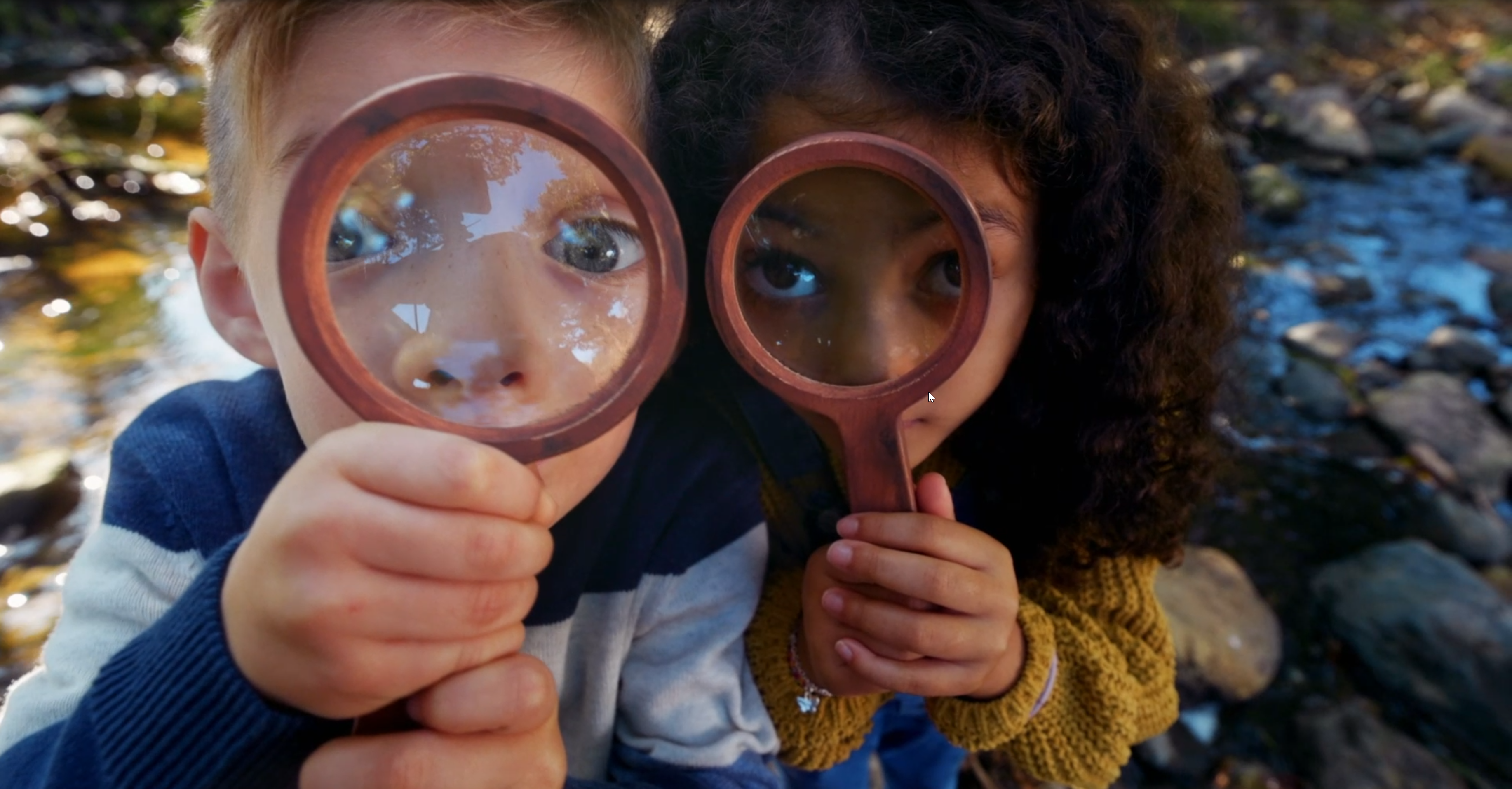 Investing for life events
529 accounts: A smart way to save for education
529 plans offer a simple, tax-privileged way to save for education. We'll help you get started.
1 minute watch
•
April 29, 2022
Investing for life events
529 Education savings plans
Saving for college can feel daunting when you're juggling a list of financial priorities. 529 plans offer a simple, tax-privileged way to save for education. It's never too early or too late to start one—but the earlier you start, the more you can potentially save. 
Transcript
In life, we hit the ground learning. And we never really stop. A 529 is a special kind of investment account that can help you support the learners in your life. It's just for education savings. The money you put into a 529 can grow tax-free—and when you're ready to use it to pay for education, withdrawals are tax-free too.* It's never too late to start a 529 account, but the earlier you start one, the more time it'll have to grow.
More than 300,000 families nationwide have chosen The Vanguard 529 to save for over half a million futures. Our low investing costs can help you save more for whatever your learning looks like—because we know that every dollar counts. When you're ready to start your Vanguard 529, we'll be right here.
Is a 529 plan right for you?
*Earnings on nonqualified withdrawals may be subject to federal income tax and a 10% federal penalty tax, as well as state and local income taxes. The availability of tax or other benefits may be contingent on meeting other requirements.
For more information about The Vanguard 529 College Savings Plan, visit vanguard.com to obtain a Program Description, which includes investment objectives, risks, charges, expenses, and other information; read and consider it carefully before investing. Vanguard Marketing Corporation, Distributor.

If you are not a Nevada taxpayer, consider before investing whether your or the designated beneficiary's home state offers any state tax or other benefits that are only available for investments in such state's qualified tuition program. Other state benefits may include financial aid, scholarship funds, and protection from creditors.
The Vanguard 529 College Savings Plan is a Nevada Trust administered by the office of the Nevada State Treasurer.
The Vanguard Group, Inc., serves as the Investment Manager for The Vanguard 529 College Savings Plan and through its affiliate, Vanguard Marketing Corporation, markets and distributes the Plan. Ascensus Broker Dealer Services, LLC, serves as Program Manager and has overall responsibility for the day-to-day operations. The Plan's portfolios, although they invest in Vanguard mutual funds, are not mutual funds. Investment returns are not guaranteed, and you could lose money by investing in the Plan.