As a financial advisor at Vanguard, I'm fortunate to have access to an amazing group of in-house, world-class thought leaders. And so do you. Each year, our team of global economists presents its outlook for the global economy in an extensive report that outlines Vanguard's expectations for economic growth and monetary policy for the year ahead as well as portfolio returns for the coming decade.
This year it will probably come as no surprise that our experts' outlook for the global economy hinges on health outcomes. Their baseline forecast assumes the combination of a vaccine and effective therapeutics will eventually lead to an easing of government restrictions on our social interactions accompanied by a rise in consumer spending. But they also believe that it will take some time before many economies and industries return to their pre-COVID levels of employment and output.
When considering how investment returns factor into your financial plan, we believe you should take into account a range of possibilities and probabilities. A plan that relies on a 'best case' or even an 'average case' outlook is risky.
Key takeaways from our experts' forecast for 2021
Our economists believe the pace of recovery will be driven by what they're calling the immunity gap (the percentage of the population who don't have immunity to the virus) and the reluctance gap (the percentage of the population who will be hesitant to reengage in economic activity). The faster these gaps shrink, the sharper the recovery.
Health outcomes drive consumer behavior and, in turn, recovery
Notes: The immunity gap is the proportion of the population that remains susceptible to COVID-19, and it's calculated as the difference between herd immunity threshold (around 65% of the population) and the percentage of population with acquired immunity. The reluctance gap is the proportion of the population that continues to refrain from normal out-of-house activities in fear of catching the virus. This is directly related to the immunity gap. The higher the immunity gap, the higher the proportion of the population that is fearful of engaging in normal activities. The unemployment/output gap is the gap between what economic activity was before COVID-19 and what economic activity is today. That is directly related to the reluctance gap. The bigger the reluctance gap, the lower economic activity is. That translates to a bigger economic activity gap and a bigger output gap.
Source: Vanguard.
And as our experts begin to look beyond the pandemic, their research and read of history suggest certain effects on the economy, markets, and policy.
A profound yet ultimately temporary setback.

Social activities and the industries most reliant on them, like restaurants, theaters, and gyms, will rebound. While the immediate economic pain of job losses is great for many families and industries, our experts believe that, assuming a reasonable path for health outcomes and additional policy support, the effect of permanent job losses is likely to be limited.

An accelerated future.

Certain trends have been accelerated by the shock of COVID-19. These include the future of virtual work, work automation, digital technologies, and the broader macroeconomic implications that could result from these shifts.

Pivots in policy.

The COVID crisis has changed the expectations of, and preferences for, certain government policies, from more forceful efforts by central banks to drive up low inflation to more aggressive spending by fiscal authorities amid economic headwinds.

Unaltered reality.

Despite the events of 2020, some aspects of the global economy may stay as they are, including the multifaceted U.S.-China relationship and the likelihood of increasing innovation in the years ahead.
History to show varying effects from COVID-19
Source: Vanguard, as of November 30, 2020.
Our experts' global economic outlook is designed to:
Emphasize the outsized role that health policy and outcomes have played and will play in the global economy and financial markets.
Articulate a recovery path that will remain uneven and is likely to extend beyond 2021.
Explain how the unprecedented support of central banks and policymakers is likely to continue beyond the pandemic, and how risks surrounding these intentions are low for now.
Surmise that the lasting effects will be multifaceted, yet the global economic trajectory will be broadly similar to that of the pre-COVID world.
Source: Vanguard.
Ready to learn more about how our advisors can help you make sense of what might lie ahead?
Our advisors are here for you.
What it means for investment returns
Forecast ranges for stock and bond returns as well as expected volatility over the next 10 years, generated by our Vanguard Capital Markets Model® (VCMM), are included within the paper. VCMM takes many things into account, including historical and current macroeconomic and financial market data. Our approach to forecasting is probabilistic—we believe it's important to present both the ranges and probabilities of potential outcomes. For example, the chart below shows our projections for future stock returns and volatility.
Equity markets' 10-year return outlook: Setting reasonable expectations
Notes: The forecast corresponds to distribution of 10,000 VCMM simulations for 10-year annualized nominal returns as of September 2020 in USD for asset classes highlighted here. Median volatility is the 50th percentile of an asset class's distribution of annualized standard deviation of returns. Asset class returns do not take into account management fees and expenses, nor do they reflect the effect of taxes. Returns do reflect reinvestment of dividends and capital gains. Indexes are unmanaged; therefore, direct investment is not possible. See the Appendix section of the paper titled "Indexes for VCMM simulations" for further details on asset classes.
Source: Vanguard, as of September 30, 2020.
Incorporating stock and bond forecasts, we can project the potential behaviors of common portfolio allocations as well. For example, the VCMM suggests that the greatest probability for a 60/40 stock/bond portfolio is for annualized returns in a range of 3.2% to 6.0% (nominal, before costs) over the next decade.
Making forecasts personal
As you look through the projections and commentary, remember that financial plans don't consist entirely of investment returns—in fact, returns are one of the few components you ultimately have no control over. When considering how investment returns factor into your financial plan, we believe you should take into account a range of possibilities and probabilities. A plan that relies on a "best case" or even an "average case" outlook is risky. As a Vanguard financial advisor, I run my clients' plans through 10,000 simulations generated by VCMM—a stress test of sorts. The results of these kinds of simulations help us make asset allocation decisions, set reasonable expectations for returns, and gauge the likelihood of reaching financial goals.
So what does all this mean for you? As I wrote in my August 2020 blog post, economic outlooks and forecasts provide an understanding of future market and economic conditions. They're a way of using historical data and experiences and what's happening now to estimate what could happen in the future.
Of course "could" doesn't mean "will," and it's easy to get lost in the details. But when you're planning for a goal that's decades away, you have to make some assumptions about the future. Knowing where your assumptions fall on the probability scale—and how well positioned you are to withstand a range of probabilities—can be tricky. Partnering with a professional financial advisor is one way to help ensure your plan is ready for what lies ahead.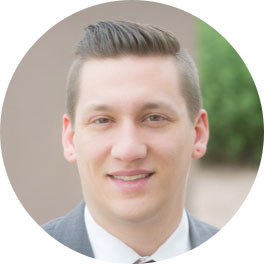 Carl Ozeck
Carl Ozeck is a senior financial advisor with Personal Advisor Services. He's been providing financial planning services to clients since joining Vanguard in 2013. He's worked from the Valley Forge, PA, and Scottsdale, AZ, locations and enjoys spending time with his family. Carl is a Certified Financial Planner™ (CFP®) professional with a bachelor's degree from Cairn University.
Ready to learn more about how market projections fit into our financial outlooks?
Working with Vanguard Personal Advisor Services® gives you anytime access to advisors who are fiduciaries—always acting in your best interests. We'll work with you to answer your questions and create a plan to help you meet your long-term goals.
Learn about advice
Your goals are our goals
We're by your side to help you feel confident about your future.
Notes:
The asset-return distributions shown here represent Vanguard's view on the potential range of risk premiums that may occur over the next 10 years; such long-term projections are not intended to be extrapolated into a short-term view. These potential outcomes for long-term investment returns are generated by the Vanguard Capital Markets Model® (VCMM) and reflect the collective perspective of our Investment Strategy Group. The expected risk premiums—and the uncertainty surrounding those expectations—are among a number of qualitative and quantitative inputs used in Vanguard's investment methodology and portfolio construction process.
IMPORTANT: The projections and other information generated by the VCMM regarding the likelihood of various investment outcomes are hypothetical in nature, do not reflect actual investment results, and are not guarantees of future results. Distribution of return outcomes from the VCMM are derived from 10,000 simulations for each modeled asset class. Simulations are as of September 30, 2020. Results from the model may vary with each use and over time.
The VCMM projections are based on a statistical analysis of historical data. Future returns may behave differently from the historical patterns captured in the VCMM. More important, the VCMM may be underestimating extreme negative scenarios unobserved in the historical period on which the model estimation is based.
The VCMM is a proprietary financial simulation tool developed and maintained by Vanguard's primary investment research and advice teams. The model forecasts distributions of future returns for a wide array of broad asset classes. Those asset classes include U.S. and international equity markets, several maturities of the U.S. Treasury and corporate fixed income markets, international fixed income markets, U.S. money markets, commodities, and certain alternative investment strategies. The theoretical and empirical foundation for the VCMM is that the returns of various asset classes reflect the compensation investors require for bearing different types of systematic risk (beta). At the core of the model are estimates of the dynamic statistical relationship between risk factors and asset returns, obtained from statistical analysis based on available monthly financial and economic data from as early as 1960. Using a system of estimated equations, the model then applies a Monte Carlo simulation method to project the estimated interrelationships among risk factors and asset classes as well as uncertainty and randomness over time. The model generates a large set of simulated outcomes for each asset class over several time horizons. Forecasts are obtained by computing measures of central tendency in these simulations. Results produced by the tool will vary with each use and over time.
Please remember that all investments involve some risk. Be aware that fluctuations in the financial markets and other factors may cause declines in the value of your account. There is no guarantee that any particular asset allocation or mix of funds will meet your investment objectives or provide you with a given level of income.
All investing is subject to risk, including the possible loss of the money you invest.
Bond funds are subject to the risk that an issuer will fail to make payments on time and that bond prices will decline because of rising interest rates or negative perceptions of an issuer's ability to make payments.
Investments in stocks or bonds issued by non-U.S. companies are subject to risks including country/regional risk and currency risk. These risks are especially high in emerging markets.
This information is intended to be educational and is not tailored to the investment needs of any specific investor.
Advice services are provided by Vanguard Advisers, Inc., a registered investment advisor, or by Vanguard National Trust Company, a federally chartered, limited-purpose trust company.
The services provided to clients who elect to receive ongoing advice will vary based upon the amount of assets in a portfolio. Please review Form CRS and the Vanguard Personal Advisor Services Brochure Open PDF document in a new window for important details about the service, including its asset-based service levels and fee breakpoints.
Research our investment professionals with FINRA's BrokerCheck. Open page in a new window
Certified Financial Planner Board of Standards Inc. owns the certification marks CFP® and Certified Financial Planner™ in the U.S., which it awards to individuals who successfully complete CFP Board's initial and ongoing certification requirements.