Introducing Vanguard Personal Advisor Services
We've reinvented personal financial advice to help you earn more over time and pay less when you partner with a Vanguard advisor.
Advice reinvented
Nearly 40 years ago, we changed the investment world by offering low-cost investing and helped investors keep more of their money. Now we've reinvented financial advice by combining the personal attention of an advisor with powerful technology—all at a low cost.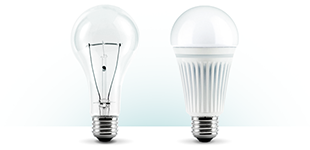 Why you should partner with a Vanguard advisor
Your investment goals are as personal as you are. And although identifying your goals is a great start, getting there is another story. Whether you're investing for retirement, living in retirement, or saving for a college education, a home, or other goals, a Vanguard advisor can help you with financial planning and investment advice.
Your partnership with a Vanguard advisor is at the heart of our service. An advisor works closely with you to develop a customized goals-based financial plan according to your unique situation—and can manage your portfolio throughout your retirement years.
Here's how Vanguard Personal Advisor Services can help you
Get started

Find out how partnering with a Vanguard financial advisor can help you earn more over time and give you greater confidence that you're doing all you can to reach your goals. To take advantage of this advice service, a $50,000 minimum is required.
Get started online or call us at 877-527-4942.
Vanguard Personal Advisor Services®
Get started online
Or talk with an investment professional.
Call 877-527-4942
Monday to Friday
8 a.m. to 8 p.m., Eastern time
PARTNER WITH A VANGUARD ADVISOR
WANT HELP WITH A TRUST ACCOUNT?