Experience the best of both worlds – expert advice blended with an intuitive platform.
We all have moments when we need some advice
Our advisors are here to talk through:
Changes in income.
Unexpected expenses.
Goal prioritization.
Tax strategies.
Spending in retirement.
Health care costs.
Debt management.
Industry average
*Source: PriceMetrix by McKinsey. Average fees are based on data contained in PriceMetrix's proprietary database, representing more than 20 North American wealth management firms that represent 70,000 financial advisors. PriceMetrix's data set covers nearly half of retail assets managed by full-service financial advisors. The average fees for new accounts are based on households with assets of $1 million to $1.5 million. PAS clients at the same asset level will be assessed a 0.30% advisory fee. Note that full-service advisors, including PAS, may provide a tiered-fee structure based on the level of assets being managed, and may require a minimum asset level to manage the accounts. The average fees do not consider other costs, including underlying product costs, transaction costs, or other account costs. Unless otherwise noted, all data are reported as of December 31, 2020.
Frequently asked questions
Enrollments in Personal Advisor require an aggregate $50,000 balance or greater in eligible Vanguard Brokerage Accounts.
For each taxable, traditional, Roth, or rollover IRA you wish to enroll, the entire balance must be in certain investment types (based on eligibility screening by Personal Advisor at the time of enrollment, see next question for more details) and/or the brokerage account's settlement fund.
To enroll, you'll need to meet the following requirements:
You have a retail Vanguard Brokerage Account with a balance of at least $50,000. (If you're new to Vanguard, opening an account is simple.)
You're a United States resident, or you have an APO/FPO/DPO mailing address.
You're at least 18 years of age. (At least age 19 in Alabama or Nebraska and at least age 21 in Mississippi.)
You're not—or do not live in the same household as—a board member, executive, or someone who's able to influence policy in a publicly traded corporation.
If you have a Vanguard-administered 401(k) retirement account, you may also be eligible to enroll. Restrictions may apply to certain organization members.
Vanguard Brokerage Option (VBO®) accounts offered by plan sponsors aren't eligible for management by Personal Advisor. Special notice to non-U.S. investors
Personal Advisor can manage eligible 401(k) retirement accounts and the following types of retail Vanguard Brokerage Accounts:
Individual or joint tenants with rights of survivorship (JTWROS) taxable accounts.
Traditional IRAs.
Roth IRAs.
Rollover IRAs.
However, we recommend that you connect other Vanguard and non-Vanguard accounts as you plan your goals so we can incorporate them into your goal growth projections, and help you forecast your likelihood of meeting your long-term goals.
You'll incur expenses to invest in the underlying funds, collective investment trusts, and ETFs in your portfolio (i.e., expense ratios). If you're invested in ETFs, collective investment trusts, or mutual funds today, you're already paying these expenses. We credit the revenue received from your investment portfolio toward the gross advisory fee and deduct only the additional net advisory fee from your managed accounts.
In general, if you incur a fee that results in revenue for Vanguard or a Vanguard affiliate, it will be included in this credit amount. Certain regulatory required trading fees aren't considered revenue and are still incurred for trades within Vanguard Brokerage Accounts, but not credited. For more information about the fee structure, refer to Form CRS Conversation Starter questions and the Vanguard Personal Advisor Brochure.
Vanguard is one of the largest investment companies in the world with decades of experience and global recognition. Our highly respected investment managers, researchers, strategists, and economists have developed a deep expertise in all areas of investing. You'll get access to the best thinking of these Vanguard experts along with an investment strategy based on your personal goals that applies our methodologies to your situation. On top of that, our financial advisors are ready to help when you need it.
Personal Advisor might be a good fit for you if:
You have questions about investing.
You don't enjoy making investment decisions or you'd rather spend your time doing other things.

It's tough to stick to a long-term plan or you often react to market volatility.
You have to make complex financial decisions (Social Security, health care funding, or withdrawing retirement savings) and want help making these decisions.
You believe in the power of diversification, low costs, and a long-term view.
You want help managing your investments in a tax-efficient manner.
If you're looking for an advisor who will identify "hot" investment trends and actively trade to beat the market, Personal Advisor is NOT the right fit for you.
Personal Advisor offers a portfolio of actively managed mutual funds and index ETFs for Vanguard Brokerage Accounts. During the onboarding process, you'll take an assessment to determine whether you have the risk temperament for active strategies and can ride out periods of active underperformance. Incorporating active funds allows for greater portfolio personalization and the potential for better investment outcomes for those clients willing to pay a higher cost for that potential.
Focusing on investors' best interests is what Vanguard was built on. We were founded on the mission to take a stand for investors to help give them the best possible chance for success. Learn more about our investment philosophy and company history.
Personal Advisor is held to fiduciary standards under applicable regulations. (Meaning our advisors are required to act in your best interests at all times.) Also, our advisors don't receive commissions.
We've always believed that successful investing can be simpler than many people think, but decades of experience have taught us that not everyone is as passionate about investing as we are—and that's okay.
For people who aren't as interested in creating and monitoring an in-depth financial plan (or delving into the nuances of asset allocation, rebalancing, taxes, and goal prioritization), we're here to help. We also believe that talking to an advisor can be helpful if things get a bit stormy, whether it's in the market or your personal life.
If you don't already have an account with Vanguard, you'll be asked to create one with a username and password. Then you'll fill us in on information related to your financial profile.
Expect to answer questions related to your risk tolerance, short- and long-term financial goals, and general financial health. This helps us create a customized portfolio just for you.
You may schedule an appointment with an advisor before enrolling to ensure our advice offer and portfolio construction plan suits your personalized needs.
After enrolling, you'll have access to an advisor at any time. Simply schedule an appointment on your Personal Advisor dashboard.
Additionally, you'll continue to receive nudges to complete your financial picture even after enrolling. This may include setting up automated contributions to meet your goals, defining your emergency savings, choosing a Medicare plan prior to becoming eligible, preparing for healthcare costs in retirement, and more.
Check out our other advice offerings
All investing is subject to risk, including the possible loss of the money you invest. Diversification does not ensure a profit or protect against a loss.
Visit vanguard.com to obtain a Vanguard mutual fund or Vanguard ETF prospectus or, if available, a summary prospectus, which contains investment objectives, risks, charges, expenses, and other information; read and consider it carefully before investing.
All costs associated with fund expense ratios still apply at all times. The fee waiver promotion is available for Vanguard Brokerage Accounts only.
1Enrollments in Personal Advisor require an aggregate $50,000 balance or greater in eligible Vanguard Brokerage Accounts. For each taxable, traditional, Roth, or rollover IRA you wish to enroll, the entire balance must be in certain investment types (based on eligibility screening by Personal Advisor at the time of enrollment) and/or the brokerage account's settlement fund.
2Vanguard Personal Advisor charges Vanguard Brokerage Accounts an annual gross advisory fee of 0.35% for its all-index investment options and 0.40% for an active/index mix. These services reduce those fees by the amount of revenue that Vanguard (or a Vanguard affiliate) retains from your portfolio in order to calculate your net advisory fee. Note that this fee doesn't include investment expense ratios. Please review the service's advisory brochure for more fee information. 
3Based on enrolling accounts holding assets in the settlement fund that are invested in a portfolio of Vanguard Total Stock Market ETF, Total International Stock ETF, Total Bond Market ETF, and Total International Bond ETF.
You should consult your plan fee disclosure notice for the applicable annual gross advisory fees that apply to your 401(k) account.
4Once you enroll a taxable brokerage account in Vanguard Personal Advisor, you'll have the option to add nonretirement goals to your Personal Advisor profile. This can help you balance retirement with your other major financial goals. At this time, Personal Advisor only supports nonretirement goals you'd like to achieve before you reach age 59½.
5Vanguard-administered 401(k) retirement accounts are only eligible for management by Personal Advisor if the plan sponsor has elected to offer Personal Advisor to the plan's participants and the participants meet the eligibility criteria.
Vanguard's advice services are provided by Vanguard Advisers, Inc. ("VAI"), a registered investment advisor, or by Vanguard National Trust Company ("VNTC"), a federally chartered, limited-purpose trust company. 
The services provided to clients will vary based upon the service selected, including management, fees, eligibility, and access to an advisor. Find VAI's Form CRS and each program's advisory brochure here for an overview. 
VAI and VNTC are subsidiaries of the Vanguard Group Inc. and affiliates of Vanguard Marketing Corporation. Neither VAI, VNTC nor its affiliates guarantee profits or protection from losses.
Vanguard is investor-owned, meaning the fund shareholders own the funds, which in turn own Vanguard.
If you decide to manage your investments on your own, you can buy and sell Vanguard ETF Shares through Vanguard Brokerage Services® or another broker (which may charge commissions). See the Vanguard Brokerage Services commission and fee schedules for full details. Vanguard ETF Shares are not redeemable directly with the issuing fund other than in very large aggregations worth millions of dollars. ETFs are subject to market volatility. When buying or selling an ETF, you will pay or receive the current market price, which may be more or less than net asset value.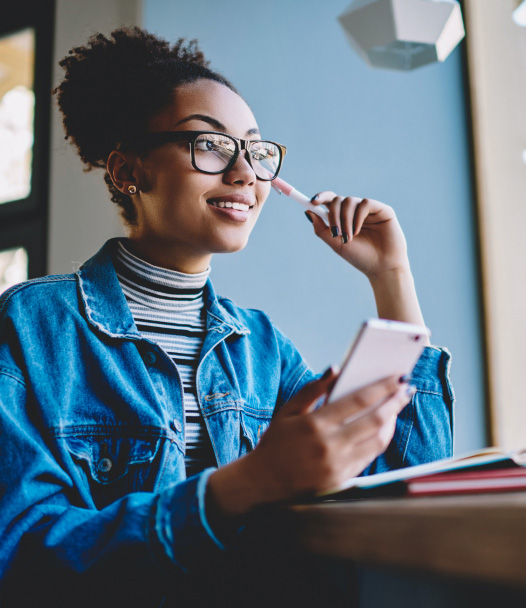 We'll gather some basic information to start the process.