We don't need to worry about our stock price or generating profit for private owners. Our 30 million investors own the funds that own the company. Together, we're changing the way the world invests.
---
Ownership has its advantages
Vanguard clients explain the difference that our one-of-a-kind ownership structure makes.
Learn about the client-owned difference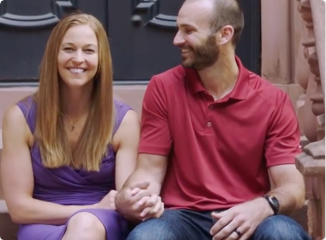 Doing the right thing
Vanguard was founded on the idea of doing what's right for investors. More than 40 years later, it's still who we are. Whatever your goal, Vanguard can help you do the right thing for your future too.
Keep more of what you earn
We have no outside owners, which helps us keep costs low. In fact, the average expense ratio for Vanguard mutual funds and ETFs is 82% less than the industry average.* So more of what you earn stays in your pocket. Where it belongs.
$88,562
Industry average
$141,601
$156,866
Industry average
$238,295
$277,847
$50K
$100K
$150K
$200K
$250K
$300K
*As of December 31, 2019, Vanguard's average expense ratio is 0.10%. Industry average mutual fund and ETF expense...
Show More
*As of December 31, 2019, Vanguard's average expense ratio is 0.10%. Industry average mutual fund and ETF expense ratio: 0.57%. All averages are asset-weighted. Industry averages exclude Vanguard. Sources: Vanguard and Morningstar, Inc., as of December 31, 2019.
This hypothetical example assumes a 6% return on a $50,000 investment. If the rate of return were altered, results would vary from those shown. The shaded amounts represent both the amount paid in expenses as well as the "opportunity costs"—the amount you lose because the costs you paid are no longer invested. The final balance shown is after costs. This example doesn't represent any particular investment and doesn't account for inflation. There may be other material differences between investment products that must be considered prior to investing.
Show Less
A history of strong performance
Any fund family is only as strong as its fund performance. And 90% of our funds have performed better than their peer-group averages over the last 10 years.**
Vanguard funds outperformed their peer averages
**For the 10-year period ended March 31, 2020, 9 of 9 Vanguard money market funds, 74 of 78 Vanguard bond funds, 23 of 23...
Show More
**For the 10-year period ended March 31, 2020, 9 of 9 Vanguard money market funds, 74 of 78 Vanguard bond funds, 23 of 23 Vanguard balanced funds, and 119 of 141 Vanguard stock funds—for a total of 225 of 251 Vanguard funds—outperformed their Lipper peer-group average. Results will vary for other time periods. Only mutual funds and ETFs (exchange-traded funds) with a minimum 10-year history were included in the comparison. Source: Lipper, a Thomson Reuters Company. The competitive performance data shown represent past performance, which is not a guarantee of future results.
View fund performance
|
Show Less
Vanguard is where you belong
Wonderful people. Exceptional results. Now is a great time to join the Vanguard community.
Funds, ETFs & more
---
Vanguard is client-owned. As a client-owner, you own the funds that own Vanguard.
Vanguard clients share how they think about investing
Vanguard clients share how they think about investing
Laura: I remember, as a very young, little girl, seeing envelopes in the mail with the little ship in the return address label. And I remember saying to Dad, you know, "Why is there a ship in the return address label?" He said, "Oh, that's Vanguard."
Anthony (voiceover): I have a relationship with Vanguard that spans 30 plus years. And that's important to me. Whether you had $500, $5,000, or $500,000, I think their philosophy is to do right by their customers.
Joe (voiceover): I grew up and said I wanted to be wealthy but didn't understand what that meant. And then I realized I just wanted to be happy.
Kathleen: I was a Spanish teacher for 40 years.
Akilah: I am an IT project manager.
Chase: I'm an entrepreneur.
Joe: We're both civil engineers.
Allie: We just bought our current house two and half years ago.
Anthony: I like helping my neighbors out. Like if their mower is busted, I like going over there and helping them with their mowers. So I'm a fixer.
Ritu: Live a simple life. Keep moving. Do what you like and what you love.
Rich: I'm the kind of guy who plans long-term and really thinks about what do I want to do and how do I want to get there.
Kenneth: Vanguard is a company that I believe in, that I've seen work sustainably in a very positive manner. I don't see that a lot in life.
Rich: It's completely different in that it's owned by its shareholders.
Kathleen: I and the other investors, the other customers, own the company, so they have to keep us happy.
Kashif: It's very much a community base. We're all investing together.
Florence: We have people of all walks of life involved in this company.
Joe: Twenty million strong is a pretty big number.
Ritu: We're all connected. The more the merrier.
Rich: I'm a shareholder, I'm an owner. Which is pretty cool.
Anthony: Vanguard suits my personality, right? It's not intimidating, you know. It's not a big fancy place where they've got a lot of mahogany. So I feel comfortable there.
Florence: We're not being managed by the big shots.
Akilah: We're not just a number. They do a great job of just making sure that their customers feel like they're a part of it.
Donna: They really make me feel as though they want me to succeed.
Rich: If I'm talking to someone and they say, "Oh, I already deal with Vanguard," then I know we have something in common. Not only from a financial services standpoint, but also from, you know, a thought process as to, you know, how to go about life and how to plan for things.
Laura: There's a feeling of partnership, of we're all in this together.
Kenneth: They really have a concerted effort to be able to say to people, "Here's a variety of information that could be useful to you. It's your choice."
Rich: I think that Vanguard gives you the best of both worlds in that you can either team with an advisor [or] you can do it yourself.
Chase: Because of my nerdy interest in personal finance, I've done the research for myself. And for me, the low fees, the ease of use, the automation all point to Vanguard.
Joe: Yes, we think about the future, but we also live in the present.
Kashif: There are more important things than being a super-duper wealthy person. If that were to happen, I'd certainly take it.
Gerry: It's nice to have the money to do the things you want to do when you're retired, and it'd be nice to pass something on to our children.
Akilah: I'm the first in my family to build my home. Now I can have my family come over. I can do Thanksgiving dinners. Those things are very important to me.
Ritu: I'm happy. That's all I can say.
Rich (voiceover): I'm with a group of people who understand what it is to be part of something that is different than everything else in the financial services industry.
Anthony: When you're 25, who thinks they're ever going to retire? And so here we are. I made it.