Hear from our client‑owners
"I'm with a group of people who understand what it is to be part of something that is different from everything else in the financial services industry."
—⁠RICH
Watch the client-owned difference
Our mission
To take a stand for all investors, to treat them fairly, and to give them the best chance for investment success.
Whatever you're saving for, we can help
Because of Vanguard's structure, your goals align with our goals. Whether you're saving for retirement, your family's education, or a sense of financial security, you can be confident we're on your side.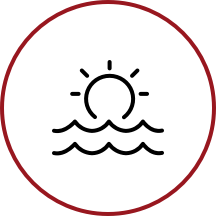 Open an IRA or roll over a 401(k) today. Vanguard makes it easy.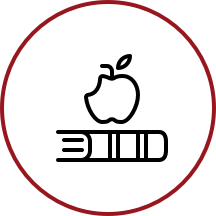 Choose a 529 college savings plan that can give your child or grandchild the best chance for success.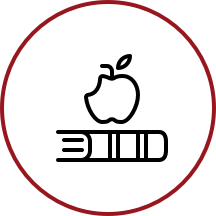 Choose a 529 college savings plan that can give your child or grandchild the best chance for success.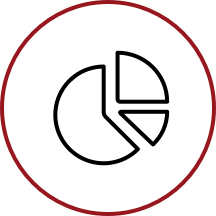 Invest in Vanguard mutual funds and ETFs for just a fraction of what others charge.*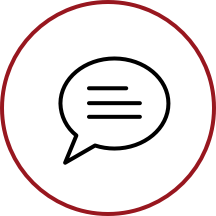 Get a little investment help or let us develop an entire financial plan for you.
Previous
Next
Keep more of what you earn
"I've done the research for myself. And for me, the low fees, the ease of use, the automation all point to Vanguard."
—⁠CHASE
See how Vanguard's lower fees add up to big savings over time. Here's how a $50,000 investment might grow over 10, 20, and 30 years at Vanguard compared to an average company.
$88,562
Industry average
$141,601
$156,866
Industry average
$238,295
$277,847
$50K
$100K
$150K
$200K
$250K
$300K
This hypothetical example assumes a 6% return on a $50,000 investment. If the rate of return were altered, results would vary from those shown. The shaded amounts represent both the amount paid in expenses as well as the "opportunity costs"—the amount you lose because the costs you paid are no longer invested. The final balance shown is after costs. This example doesn't represent any particular investment and doesn't account for inflation. There may be other material differences between investment products that must be considered prior to investing.
Your goals are our goals.
Our unique client-owned structure keeps us focused on investor needs first.
Want to learn more about investing?
Sign up for The Vanguard Investor, our monthly email newsletter.
Enter your email address to receive information about Vanguard. We may also send you other Vanguard information you might be interested in. You can opt out at any time.
Vanguard is client-owned. As a client-owner, you own the funds that own Vanguard.
*Vanguard average expense ratio: 0.10%. Industry average mutual fund and ETF expense ratio: 0.57%. All averages are asset-weighted. Industry averages exclude Vanguard. Sources: Vanguard and Morningstar, Inc., as of December 31, 2019.
**For the 10-year period ended September 30, 2020, 9 of 9 Vanguard money market funds, 68 of 81 Vanguard bond funds, 23 of 24 Vanguard balanced funds, and 131 of 156 Vanguard stock funds—for a total of 231 of 270 Vanguard funds—outperformed their Lipper peer group averages. Results will vary for other time periods. Only mutual funds and ETFs with a minimum 10-year history were included in the comparison. Source: Lipper, a Thomson Reuters Company. The competitive performance data shown represent past performance, which is not a guarantee of future results.
Vanguard Personal Advisor Services is provided by Vanguard Advisers, Inc., a registered investment advisor, or by Vanguard National Trust Company, a federally chartered, limited purpose trust company.
Vanguard Digital Advisor's services are provided by Vanguard Advisers, Inc. ("VAI"), a federally registered investment advisor. VAI is a subsidiary of VGI and an affiliate of VMC. All investing is subject to risk, including the possible loss of the money you invest. Neither VAI nor Digital Advisor guarantees profits or protection from losses.
The experiences of these Vanguard clients may not be representative of the experience of other Vanguard clients and are not a guarantee of future investment performance or success.