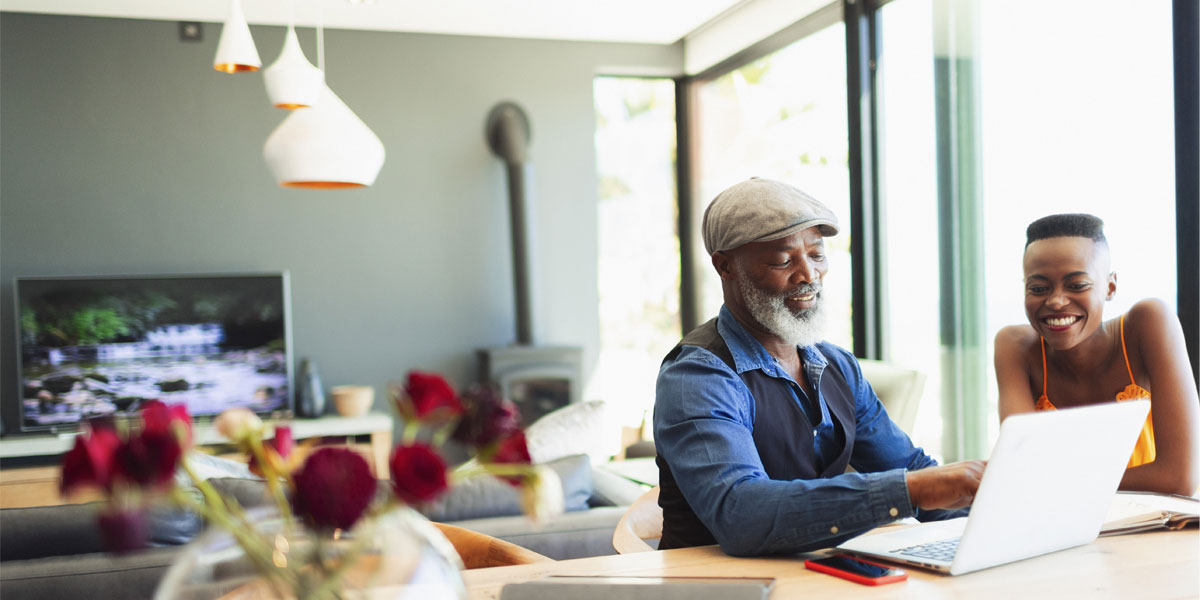 Understanding market downturns
7 minute read
•
November 11, 2021
When the markets are performing well, we're not usually thinking about the next financial decline. But we believe that's the best time to prepare yourself for a pullback. 
In this series on market volatility, we want to arm you now with the facts and strategies you'll need to save yourself some anxiety and stay strong during a downturn.
Nearly everywhere you turn, from friends and colleagues to cable news shows, you can find someone with a strong opinion about the financial markets. People will often use specific terms, such as correction or bear market, when market performance is choppy or trending down.
Should you be concerned when markets lag or reverse their upward advance?
First, it's important to realize that downturns aren't rare: Investors, in all markets, endure many during their lifetimes.
However, it can be unsettling to witness the decline of your portfolio during one of these events. After all, that account balance is more than a number—it represents important personal goals such as the ability to retire comfortably or to provide a quality education for family members. When market conditions seem to jeopardize those goals, you may feel compelled to abandon your financial plan and sell most or all of your investments. You may even be wondering if a conversion to cash will give you a better long-term result than staying invested.
No one can predict the markets, but history tells us that strong recoveries have generally followed market downturns. If you convert to cash, you may shut yourself out of the next recovery.
An advisor built your plan to account for market volatility. And if you stick with it, you should be well positioned to take advantage of the opportunities that follow. Knowing what to expect as markets cycle through their phases can help you tune out messages that don't help your strategy.
Your best defense in a down market:
Stick to your plan
Riding out a rough period
It's worth noting that not all financial declines are the same in length or severity. For example, the global financial crisis of 2008–2009 was an extreme anomaly. As challenging as the period was, the longest stock market recovery in U.S. history followed in the years after.
Staying the course can have its rewards
Source: Vanguard calculations, based on FactSet data, as of June 30, 2021.
Note: U.S. stocks represented by S&P 500 Index. U.S. bonds represented by Bloomberg Barclays U.S. Aggregate Bond Index. Cash is represented by the Bloomberg Barclays 3-Month US Treasury Bellwethers Index. The 50% stock/50% bond portfolio was rebalanced monthly.
Past performance is no guarantee of future returns. The performance of an index is not an exact representation of any particular investment, as you cannot invest directly in an index. 
What's your best defense against market downturns?
Stick to your plan.
The plan we've designed for you prepares you and your portfolio for financial shocks whenever they happen. Staying the course along your long-term investing journey keeps you focused on what you can control (like your asset allocation and costs) and not worrying about what you can't (downturns in the markets and economy).
Bear markets are inevitable, but they don't last forever. As a savvy investor, you can overlook the short-term market pullbacks (and any commentary that might cause you to veer off course) and remain committed to achieving your long-term vision.
Since 1980, there have been:
6 U.S. recessions
Declines in economic conditions for 2 or more successive quarters (refers to declines in the broad economy rather than the financial markets, though the 2 can be linked)
9 bear markets
Declines of 20% or more, lasting at least 2 months
13 corrections
Decline of 10% or more
Source: Vanguard as of December 31, 2020.
Note: Figures for corrections and bear markets are based on MSCI World Index from January 1, 1980, through December 31, 1987, and the MSCI AC World Index thereafter through December 31, 2020. Indexed to 100 as of December 31, 1979. Number of recessions based on GDP from January 1,  1980, www.nber.org/research/data/us-business-cycle-expansions-and-contractions.
If a market pullback happens, remember your plan takes into account the following factors:
Goals: We get to know what matters most to you—your vision of the future and your dreams—and carefully construct a plan to help you see it through. This is the cornerstone of Vanguard Personal Advisor Services®.

Comfort with risk: The up-and-down movement in a higher-risk portfolio may not be for everyone—even if it means potentially higher returns. Your plan accounts for whether you're comfortable with volatility or if you prefer more stability. And we're here to help adjust your plan if your risk tolerance shifts over time.

Time to retirement: Your plan incorporates your long-term goals so you're well prepared when the time comes. If you're approaching or in retirement, your plan's risk profile will be appropriately lower and we'll help you work through retirement-specific strategies like calculating a sustainable withdrawal rate or budgeting for health care costs.
Future downturns and economic events: We've planned ahead, stress-testing your portfolio against thousands of possible scenarios. Then we provide you a detailed analysis, evaluating multiple dynamics that can affect your cash flow. Plus, you have access to one-on-one support from an advisor whenever you need to talk things through.
There's more investing advice to come in this series on market volatility. Stay tuned to discover what you can do now to absorb shocks to your portfolio if the markets trend downward. 
Thank you for belonging to the Vanguard community of investors.
All investing is subject to risk, including the possible loss of the money you invest.
Vanguard Personal Advisor Services are provided by Vanguard Advisers, Inc., a registered investment advisor, or by Vanguard National Trust Company, a federally chartered, limited purpose trust company.
The services provided to clients who elect to receive ongoing advice will vary based upon the amount of assets in a portfolio.
Please review the Form CRS and Vanguard Personal Advisor Services Brochure for important details about the service, including its asset-based service levels and fee breakpoints.
VAI is a subsidiary of VGI and an affiliate of VMC. Neither VAI nor its affiliates guarantee profits or protection from losses. 
While Vanguard Advisers, Inc. doesn't have advisors located in every state, we're available to help you nationwide over the phone or virtually.