Market volatility and you
Why is the stock market down? Should I sell my stocks? Before you react to market volatility, take a couple minutes to understand why it happens, what's going on right now, and what might happen in the future.
What if market volatility is freaking me out?
Financial advisor Lauren brings some zen to anyone struggling to deal with market craziness.
8 MINUTE READ
Global outlook summary: The new age of uncertainty
What might 2020 hold for global financial markets? In this summary of our annual economic and investment outlook, Joe Davis, Vanguard's global chief economist and the global head of Vanguard Investment Strategy Group, outlines expectations for …
Read more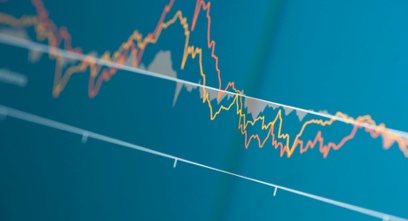 ---
A little hope & perspective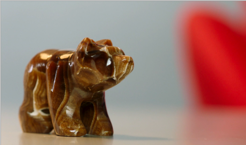 Keep cool
1 MINUTE
What if there's a bear market right before I retire?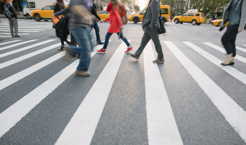 Get smart
10 MINUTES
Bond investors take a glass-half-empty view of the economy
A history of market volatility
The days known infamously ever after as "Black Thursday" and "Black Monday" kicked off a run on banks that ultimately led to the Great Depression. Americans fled to gold, depleting reserves. In response, the Federal Reserve increased interest rates … which didn't help, to say the least.
On the bright side, future economists and policymakers learned what not to do during downturns.
Loss: 90%
Time to recover: 22 years
In the original "Flash Crash," markets endured the largest daily loss since 1929—and it came near the end of a 6-month drop in stocks. But after reassuring words from well-known businessmen like oil tycoon J. Paul Getty, investors were rewarded with the biggest single-day rally since 1929.
Loss: 19%
Time to recover: 1 year
In the second coming of Black Monday, the Dow Jones Industrial Average suffered its largest single-day percentage loss ever. Traders feared new government regulations around corporate takeovers and the falling value of the dollar, causing the slide. But the markets began to stabilize quickly, regaining 15% in just a few days.
Loss: 31%
Time to recover: 2 years
It may be hard to believe, but the future of e-commerce was in question at one point. Overvalued dot-com companies began crashing to the ground, and the collective value of tech companies plunged nearly 75%. The downturn was accelerated by the September 11 attacks in 2001, until it reached its lowest point in 2002—but in 2003, markets rose over 20%.
Loss: 33%
Time to recover: 4 years
In the worst downturn since the Great Depression, stocks lost about half their value over 18 months thanks to a reckoning that began with bad mortgage loans. Millennials who came of age during the global financial crisis of 2008 learned an important lesson about investing—it's not always a straight line up—but anyone who stuck it out was well rewarded, as the markets regained all losses by 2012 and returned a total of 60% in the following 5 years.
Loss: 50%
Time to recover: 4 years
After shrugging off a variety of concerns for months—Brexit, a trade war with China, and political uncertainty—the markets finally spooked late in the year. Over a matter of weeks, stocks gave up all gains (and then some) from what had been a good year. But as the new year arrived, markets rebounded with their best quarterly returns in a decade.
Loss: 12%
Time to recover: 7 months
One thing's certain—the markets will continue to move up and down. Expecting occasional rounds of volatility can help you keep cool!
Welcome to a different way of investing.
Together, we're changing the way the world invests.
Market return data is based on the Dow Jones Industrial Average daily price. "Loss" is the total drop from the previous market high to its low point. "Time to recover" is from the lowest point until it regained the previous market high.
Past performance is no guarantee of future returns. The performance of an index is not an exact representation of any particular investment, as you cannot invest directly in an index.
All investing is subject to risk, including the possible loss of the money you invest.
Advice services are provided by Vanguard Advisers, Inc., a registered investment advisor, or by Vanguard National Trust Company, a federally chartered, limited-purpose trust company.
What if market volatility is freaking me out?
What if there's a bear market right before I retire?
2.001.0-SNAPSHOT, 17.950.1-M20160122-01