Investing is about you & your passions
Your investment goals are very personal. They're about more than just dollars. They're about taking care of your family, feeling secure, being comfortable, and realizing your passions. Whatever aspirations you have in life, a Vanguard advisor is there to provide financial advice that matters to you. And that partnership is at the heart of Vanguard Personal Advisor Services.
Hear what our clients say
There's always a personal story behind why—and when—someone decides to reach out to a professional for financial advice.
Advice for freedom
As a retired business owner and recreational pilot, Paul trusts his Vanguard advisor to invest his assets so that he has the freedom to spend more time giving back to others.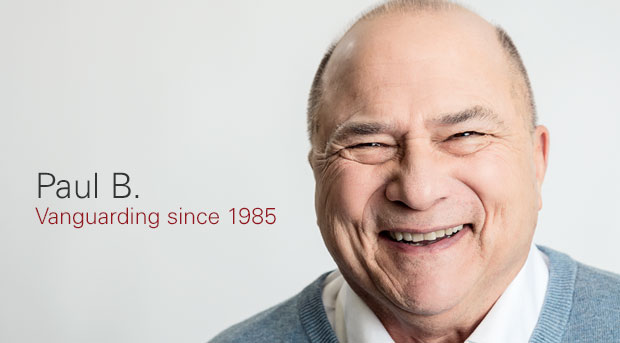 Advice for passion
A passionate horseback rider and self-taught investor, Nancy decided it was time to let go of the reins and have an advisor oversee her investments.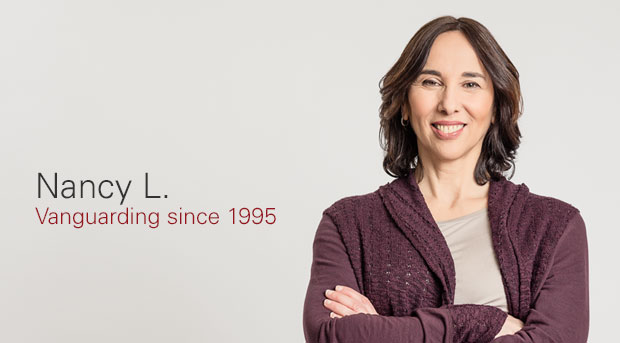 Advice for growth
An avid cyclist, Alpha recognized that like training for long distances, investing would require planning to attain his long-term goals. So he reached out to Vanguard for advice.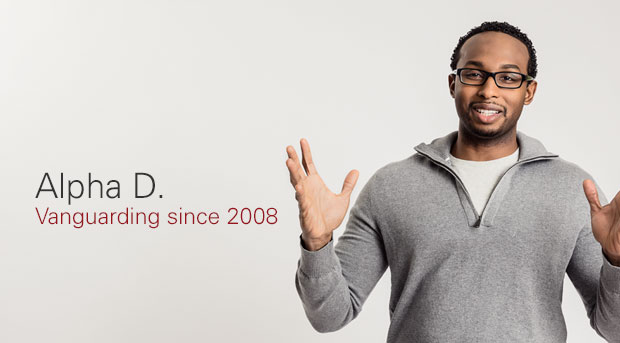 Advice for comfort
A lifelong DIYer, Art decided to turn to a Vanguard investing pro to help invest his portfolio so he could spend more time doing what he loves.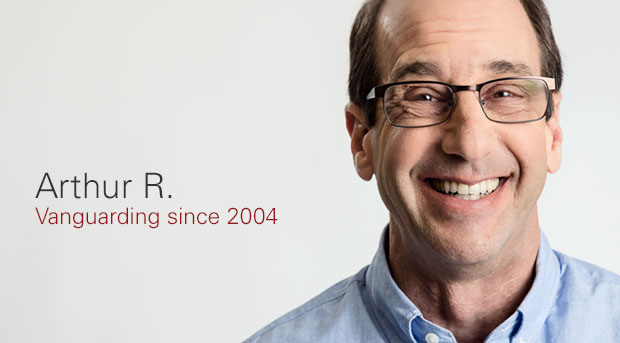 What's your passion?
Do you want to: Spend more time with friends and family? Open an animal rescue shelter? Write a great American novel? Volunteer at your favorite charity? Or simply indulge in more "me" time?
Whether you're investing for retirement, living in retirement, or saving for your kid's college education, our advisors are devoted to listening and focusing on what matters to you. Then we'll craft a highly personalized financial plan and invest your portfolio for you to help you realize your life's desires.
---
Here's how Vanguard Personal Advisor Services can help you

Partner with an advisor
Our advisors are dedicated to doing what's right for you, earning your trust, and helping to give you the best chance for investment success.

See how advisors add value
Building a relationship with you is just part of the story. A Vanguard advisor can help give you greater confidence that you're doing all you can to turn your passions into actions.

Pay less
And just as you'd expect from Vanguard, you get it all at a low cost—no more than 0.30% of your assets under management annually.
Vanguard Personal Advisor Services®
Get started online
Or talk with an investment professional.
Call 877-702-1284
Monday through Friday
8 a.m. to 8 p.m., Eastern time
PARTNER WITH A VANGUARD ADVISOR